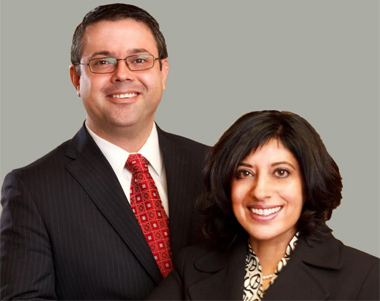 We Know Family Law
The attorneys at Minshew & Ahluwalia LLP focus exclusively on the practice of Family Law, including uncontested and contested divorce, separation, child support, child custody, alimony and spousal support, separation agreements, prenuptial agreements, division of property, domestic violence, child support, enforcement and modification, paternity, and other family law matters.
We are strong advocates for families in Maryland and Washington, D.C., and committed to delivering the highest professional and ethical standards to the practice of family law.
Take Control of Your Legal Issues
The Law Firm of Minshew & Ahluwalia LLP provides high-quality, aggressive, and innovative legal representation to defend your legal rights and protect your interests, both personally and financially.
Client service is our principal goal, and we ensure that we fully understand your legal concerns to best address your needs as efficiently as possible. Each family law case is unique, and we treat each client with respect and compassion during the challenges associated with divorce and child custody issues.
Attorneys Nicholas Minshew and Pam Ahluwalia provide comprehensive litigation services and will work quickly and aggressively at every stage of litigation to pursue a fair resolution of your personal and financial issues in court. However, when it is appropriate to settle your case outside the courtroom, attorneys Nicholas Minshew and Pam Ahluwalia will work to resolve your issues through mediation and negotiation. For complex and high asset cases, the firm works cooperatively with experts in the areas of business valuation, custody evaluation, forensic accounting, property appraisals, family counseling, and private investigations.
Schedule a Consultation
We invite you to contact us to schedule a consultation by filling out our email contact form on this website or calling (240) 386-8705. All contacts with our firm are kept strictly confidential. All telephone calls are returned promptly, and we can appointments at our office or via Zoom.
The Law Firm of Minshew & Ahluwalia LLP is conveniently located in Rockville, Maryland, within walking distance from the Rockville Metro Station on the Red Line. Free parking is also available. Our office is near the District and Circuit Courthouses for Montgomery County, Maryland, and a short distance from I-270 and Route 355.